DTC Eligibility Services
DTC eligibility refers to a public company's securities becoming eligible for deposit into the Depository Trust Company (DTC), the largest securities depository in the world. Once a company's securities are deposited into DTC, brokers will be able to clear and process transactions more smoothly, allowing issuers to increase liquidity, save on broker and clearing fees, and improve market visibility.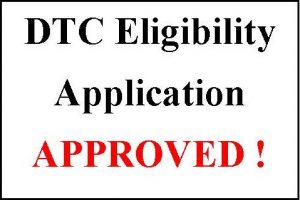 Coral Capital Advisors has provided DTC Eligibility Services for over 15 years.  Coral Capital Advisors can help and assist your company with the DTC Eligibility application process.
It is important to understand that only a brokerage firm that is a member of the DTCC system can submit the actual DTC Eligibility application to the Depository Trust Clearing Corp. (DTCC).  We work with the brokerage and clearing firms that are active in submitting DTC Eligibility applications.  These are the firms that will submit your company's application for DTC Eligibility to the Depository Trust Clearing Corp., (DTCC) on your company's behalf.
We work with our clients to collect and prepare all the necessary information in order to submit a complete package to the brokerage and clearing firms that will submit the DTC Eligibility application on behalf of your firm.
By utilizing Coral Capital's DTC eligibility services, your company will be able to reduce costs through electronic processing, provide a safe way to exchange "street" securities, and increase visibility for your security. We provide low fixed-cost services to help you and your company obtain eligibility in a timely manner.
Coral Capital Partners also assists companies in the preparation and selection of a broker/dealer to file a 15c2-11 on their behalf.  We work with numerous broker/dealers and are able to find a firm that will file a 15c2-11 for most companies.
Our Latest News & Information
---
If you are looking for Coral Capital Advisors main web site and information on the other services provided by Coral Capital Advisors, please visit us at:  www.coralcapital.com